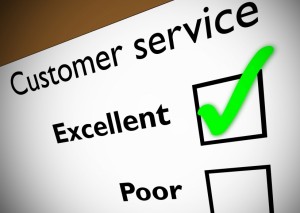 After saving money for years, we finally started the process of building a swimming pool at our home.  To say we are excited would be an understatement.
We opted to use a reputable pool company and their customer service seemed warm and friendly.  As we started the job we received an 11-page document called "What To Expect During the Construction of Your Pool".  It detailed the steps of each process and what our expectations were and what we could expect from the pool company.
On the first page it reads "While you are under construction, we endeavor to call or contact you EVERY DAY."
Wow, that's exciting.  I was really pumped to read this .. until we realized that this was over-promised and under-delivered.
When Things Go Wrong:
Now that we're 6-7 weeks into the process, I think we've actually been contacted maybe 4-5 times total with updates.
Over the past week, the construction process hit a snag and our back yard construction zone became a literal ghost town.  Day after day of beautiful weather and not a worker in sight.  To make matters worse, there were no updates.  No calls.  No emails.  (well, let's say no uninitiated emails).
I finally complained and got the communication I needed.  The company apologized for the lack of communication and explained that their tile guy was backed up and it would be several more days before he was able to get to us.  Since nothing could be done until the tile guy finished his work, we were in a holding pattern.
Although I was disappointed, this update satisfied me and relieved some of the stress and anxiety I was feeling as a customer.
Lesson Learned:
Lesson learned?  Keep your customers in the loop.  Over-communicate.  Leave nothing to presumption.  Even if your news is not the best of news – keeping in contact with your customers and informing them of this makes a huge difference.
As I told the construction manager, "I can handle the bad news – what I can't handle is no news at all".
The Challenge:
For you to be successful in your e-business, customer service has to be a priority.  Although it's true that the low price often wins in online comparison shopping, customer service will ultimately be the feature that breaks the tie when prices are close.  Whether it's an update on a backordered product or a detailed, personal explanation of how an issue was resolved, communicate with your customers.  Build a relationship with them and let you know that they matter.
For Discussion:
What are some of your best customer service practices?
Customer Service: Communication Matters