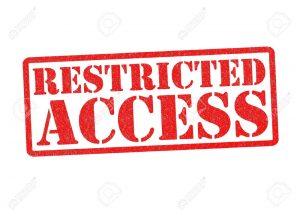 In a year where Amazon's policies seem to be getting increasingly hostile to their 3rd party Marketplace Sellers, more bad news is out this week.
In an attempt to get a grip on what Amazon cites as a surge in "counterfeit and unauthorized goods", they have enacted massive restrictions on certain brands.   These restrictions prevent 3rd party sellers from selling these brands without approval.   To gain approval, you have to provide proof that you've purchased the goods from authorized distribution channels and even worse, you may have to pay as much as $1,000 to get permission.
This move will prove to be extremely painful for those who practice what is known as "Retail Arbitrage" (RA for short).   This is a process where savvy sellers shop retail outlets who have clearance, liquidation or sales on popular items and buy them at steep discounts with the purpose of flipping them at a higher price on Amazon for profit.   Many sellers focus specifically on "RA" and have generated huge margins of 50% or more.   These are the ones who have three shopping carts full of toothbrushes that were on clearance at Walmart or a stack of video games they got in the clearance bin.   Amazon's Seller Mobile App made it easy for shoppers to scan an item and immediately see if they qualify (non-restricted) to sell the item, what the item's current sales rank is on the platform, and what their net profit would be if they sold at a certain price.
Checkout this external article at BrandChannel.Com for more of the details.   If you're an online seller, hop over to our Facebook Group and discuss how this impacts you.