Podcast: Play in new window | Download
Subscribe: Apple Podcasts | Google Podcasts | Stitcher | TuneIn | RSS | More
Welcome to Episode 14 of the E-BusinessOnline Podcast
Host & Speaker:  Fred McKinnon
Topic:   What are Amazon Sponsored Products and Ads?
Summary:  This podcast picks up as a continuation of Episode 12 and Episode 13 and moves into best practices in finding the keywords and phrases and optimizing your listing.
2 Things We Are Asking Every Listener to Consider:
JOIN OUR MAILING LIST:   SEND A TEXT MESSAGE TO 44222 with message:  EBOPODCAST
Visit the Podcast on iTunes and leave a rating and written review (speak my love language, please!)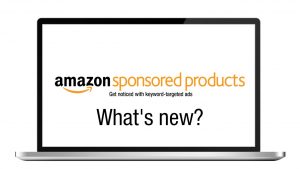 Download Amazon's "Building Your Brand with Sponsored Products" E-Book
Links
Facebook Page:  we share e-business related news and resources from time to time here
Facebook Group:  this is the place to network with other sellers and get your questions answered
Podcast Subscriptions:  follow links beneath player
Download the show notes.
If you're listening on our website, please consider clicking the subscribe links underneath the player to subscribe in iTunes or in Android apps.  We'd be honored to hear your comments about this podcast below and your reviews on iTunes.
Amazon Sponsored Ads, Part 3 – Finding Keywords and Optimizing [Episode 14]