Podcast: Play in new window | Download
Subscribe: Apple Podcasts | Google Podcasts | Stitcher | TuneIn | RSS | More
Welcome to Episode 20 of the E-BusinessOnline Podcast
Host & Speaker:  Fred McKinnon
Topic:   Fred interviews guest Connor Gillivan, a $20M Amazon Seller and CMO/Co-Founder of FreeeUp
2 Things We Are Asking Every Listener to Consider:
JOIN OUR MAILING LIST:   SEND A TEXT MESSAGE TO 44222 with message:  EBOPODCAST
Visit the Podcast on iTunes and leave a rating and written review (speak my love language, please!)
Interview with Connor Gillivan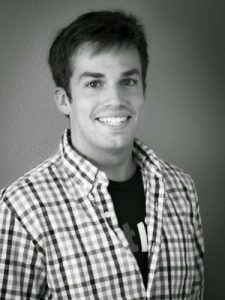 Hello EBO'ers:
In Episode 20 we are interviewing a guest, Connor Gillivan.
Biography
Giveaway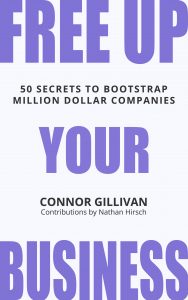 As a special offer for our EBO members, Conner has graciously and generously allowed us to offer a FREE DOWNLOAD of his e-Book, "FREE UP YOUR BUSINESS:   50 Secrets to Bootstrap Million Dollar Companies".
To get it, send a Text Message to:  44222 with the message:   BOOTSTRAP
That's it.  We will not spam your phone (we don't even record your phone #).
Links
Facebook Page:  we share e-business related news and resources from time to time here
Facebook Group:  this is the place to network with other sellers and get your questions answered
Podcast Subscriptions:  follow links beneath player
Download the show notes.
If you're listening on our website, please consider clicking the subscribe links underneath the player to subscribe in iTunes or in Android apps.  We'd be honored to hear your comments about this podcast below and your reviews on iTunes.
Consulting:
Interested in having 1-on-1 consulting calls with Fred?   See the appointment calendar below:
[bookly-form category_id="1″ service_id="1″ staff_member_id="1″ hide="staff_members"]
Guest: Connor Gillivan – $20M Amazon Seller and CMO of FreeeUp [Episode 20]